Exporters Speak Out On Bottlenecks
October 29, 2019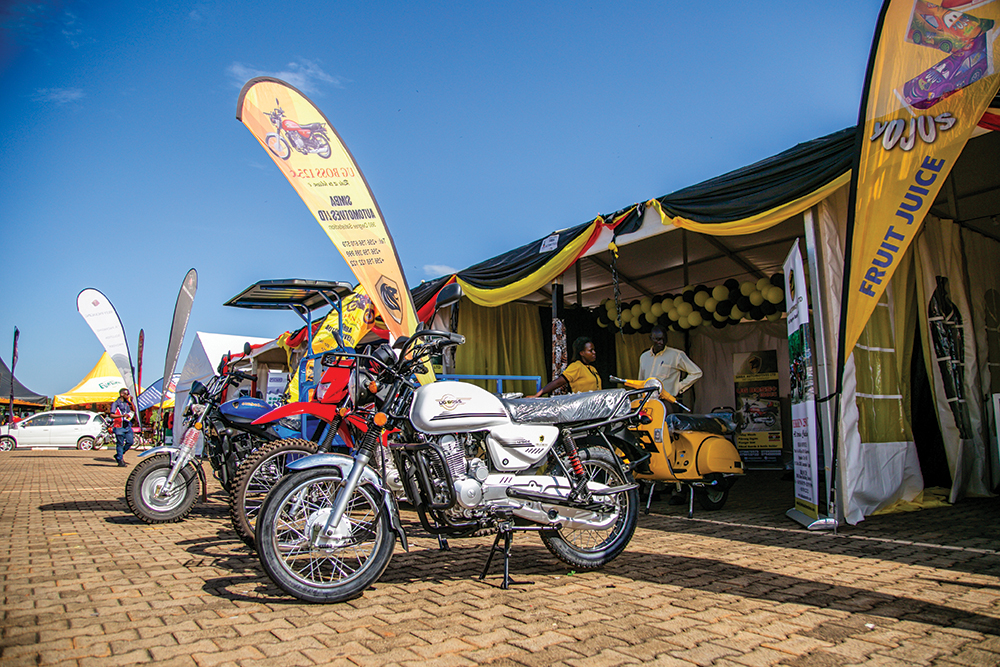 By Our Reporter
Achieving middle income status is high on the agenda for the Government of Uganda. To be able to achieve this, experts have proposed a number of interventions including increasing the country's export earnings to at least $8 billion up from the current $2.8 billion.
To change these figures, companies have to increase production and sell more to foreign markets. Many have set strategies to hit this target, as an official at one of the exporters – Picfare Industries Limited – tells us.
With over the 30 years of its existence, it has managed to scoop awards for its contribution to the country's export earnings.
Richard Mubiru, the Company's Director in charge of Corporate Affairs, says they currently export volumes worth at least $3million annually – exporting mainly to the East African Community (EAC) and The Common Market for Eastern and Southern Africa (COMESA) countries.
However they had reached highs of $7million at the time when South Sudan, DR Congo and Burundi were stable. Mubiru says they were hit hard by the conflict especially in South Sudan because it was their biggest product destination.
However, now the company that sources raw materials from as far as India, Brazil and Scandinavian countries, says that no paper manufacturing facility in East Africa is hopeful that business will soon normalize as South Sudan is becoming stable and oil has started flowing whereas the post-election period in DR Congo is soon shedding off to calm the crisis that has been going on for the previous few years.
The company now worries about how to increase export volumes amidst the challenges, which include taxation. For him, the problem is not with the rates but with the way they are administered.
"We are entitled to refunds of Value Added Tax but these take forever. Remember we are borrowing from commercial banks at high rates of 20% to 23%. Even when URA is unable to refund in time, it does not pay interest," adding that exporters should be allowed a window where they can offset their liabilities without continuing to sink money into a bottomless pit.
Also he proposes that the refund budget be increased to reflect the growth within the economy. Currently, the amount budgeted for monthly was established five years ago yet the turnover of companies is not static. The mismatch is chocking exporters, Mubiru adds.
Apart from that, he says the delay to harmonize standards as proposed by member countries of the EAC is also hurting them. Kenya has the majority industry standards in the EAC and if harmonization as proposed by the regional bloc is done, exporters anticipate that penetration of products to other member countries like Kenya would be smoothened as clearance times and testing costs will be reduced. In Uganda, the Uganda National Bureau of Standards is already biting to ensure that products on the market and those that leave the country are certified for quality. Recently, the regulator made it mandatory for every product manufactured in the country to have a quality certification mark.
Mubiru, who also doubles as a board member at the Uganda Manufacturers Association (UMA), is hopeful that Uganda will be able to export more as already there's acceptability of Uganda's products in other African countries.
Additionally, many exporters are hampered by the high cost of credit and its short term nature. This is partly because the country has not yet leveraged the savings in the pension funds to be able to avail long term credit.
Even with these challenges, he says producers see BUBU as an opportunity that can boast both local production.
The bigger idea, Mubiru says, is that as the private sector, which they are working with to unlock the excess capacity, remains untapped. The printing investment capacity created is in excess of $380 million yet they still face a challenge of low business volume available to printers. For example, every two to three years, the education sector imports instruction materials worth $100 million for primary and secondary schools only. Even though Government would want the publisher of instructional materials to remain Oxford, Longman or Macmillan because of their credibility and longtime experience, he says printing and binding can be done locally. All that Macmillans should do is to give the country ready-to-print CDs, which he says would not only expose Ugandans to that international experience but also print in bulk which will in the end broaden the tax base.
Already, he adds, Uganda has the advantage of being in the middle of the supply chain for the interior of East and Central Africa. With the country bordering with major markets in the Central African Republic, Burundi, South Sudan and DR Congo, exporting to these countries will be easy if other challenges facing exporters are tackled considering that buses and trucks move in and out of these countries without much trouble through the various border points.
Top manufactured products in Year 2017/18
Beer – 213,750,489 liters
Carbonated Soft drinks – 66,450,837 litres
Water – 14,278,670 (Liters):
Spirits – 5,471,061(Liters):
Cosmetics (liters/kgs): 2,031,421
Sweets and chocolates 424,163 (kilograms)
Cigarette industry (Milles): 191,410
Sugar – 167,323 tonnes
Cement – 143,926 tonnes
(Source: URA database).
Recent posts